Virtual Psychology Records Cabinet makes it easy to manage patients and records. The upper Patients table lists all the patients currently in your database. When you select (click/tap) a patient row, it will open the records table and presents all the records associate with the selected patient.
To add a new patient, select the 'Add patient' button. In the add new patient form, there are only two required fields - Birth and gender. The other fields are optional. Select Continue to add the new patient to your database. You can edit or delete a patient by clicking on the appropriate action icon.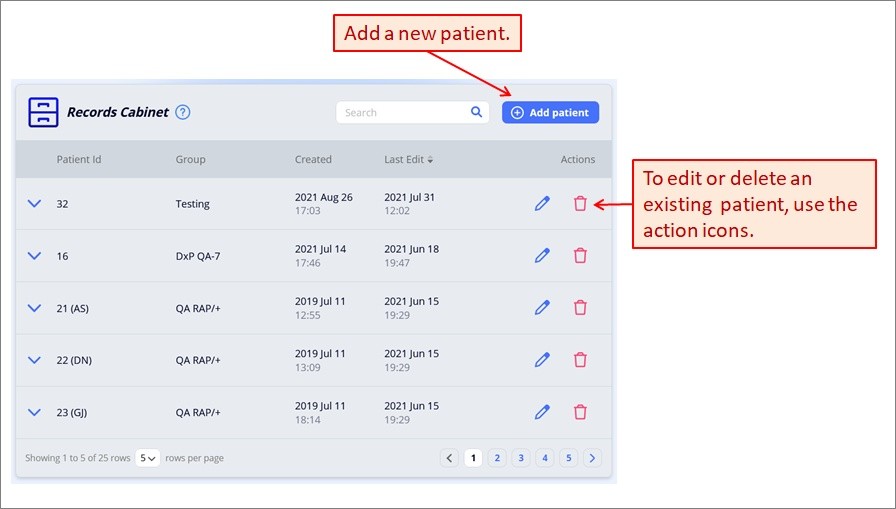 You can search the patients' table by Patient Id. Additionally, you can sort the table order by clicking on the columns header. To navigate the table, use the navigation widget. For example, you can choose how many patients the table will present on the screen.
Clicking anywhere on a patient row highlights the selected patient and opens up the Records table presenting all the records associated with that patient.
To add a new record for the selected patient, click the 'Add record' button. To edit, analyze, or delete a record, use the action icons.